Kinematic Digital: Your Sitefinity Partner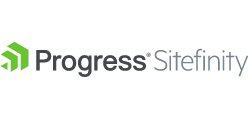 In today's fast-paced digital world, businesses need to keep up with the latest technology trends to stay ahead of the game. One such trend is Sitefinity implementation. Sitefinity is a powerful content management system that can help businesses develop and maintain their websites efficiently. But why partner with Kinematic Digital for Sitefinity implementation? Kinematic Digital is a trusted Sitefinity partner with years of experience in providing tailor-made solutions for businesses of all sizes. Our team of experts understands the importance of Sitefinity and how it can transform your business. In this blog, we will explore the exclusive benefits of partnering with Kinematic Digital for your Sitefinity needs. From tailored solutions to comprehensive services, our team will guide you through every step of the process. Join us as we dive into successful case studies, key integrations, and security measures to ensure your Sitefinity deployment runs smoothly. Let's elevate your business together with Kinematic Digital's Sitefinity expertise.
Why Partner with Kinematic Digital for Sitefinity Implementation?
Partnering with Kinematic Digital for Sitefinity implementation brings unparalleled expertise in CMS and digital experience platforms. With a proven track record in web design and development, they prioritize user experience and personalization. Additionally, their access to a network of Progress partners ensures comprehensive support for all your needs.
Understanding Sitefinity and Its Importance
Sitefinity, a powerful CMS, enables efficient web content management and hosting. Scalable and extensible, it offers tools for creating and managing digital experiences. Sitefinity Insight helps analyze and optimize website performance.
The Exclusive Benefits of Partnering with Kinematic Digital
Partnering with Kinematic Digital offers exclusive benefits for organizations of all sizes. With tailored Sitefinity solutions, a team of experts, comprehensive support, content management assistance, and collaboration with other Progress partners, Kinematic Digital is the appropriate partner for your needs.
Tailored Sitefinity Solutions by Kinematic Digital
At Kinematic Digital, we offer tailored Sitefinity solutions to meet the unique needs of organizations of all sizes. Our team specializes in creating customized website designs that align with your brand identity. We also excel in integrating third-party systems and applications, ensuring seamless functionality. With our expertise, we can implement advanced features and functionalities to enhance user experience. Additionally, we develop responsive and mobile-friendly websites for optimal accessibility. Trust us for ongoing maintenance and updates, so your website is always optimized and up-to-date. Partner with us, the appropriate Sitefinity partner, for comprehensive and tailored solutions.
How Kinematic Digital Transforms your Business with Progress Sitefinity
Discover the transformative power of Progress Sitefinity with Kinematic Digital. Explore successful case studies, real-world examples, effective content management strategies, client testimonials, and insights into the impact on digital marketing efforts. Embrace the potential of Sitefinity for your business growth.
Case Studies: Successful Implementations by Kinematic Digital
Kinematic Digital has successfully transformed the online presence of a healthcare organization, revamped an e-commerce website for increased sales, enhanced a nonprofit's website for improved engagement, streamlined a government agency's content management process, and driven success for a B2B company through personalized experiences.
What Makes Kinematic Digital Stand Out from Other Sitefinity Partners?
With a comprehensive range of Sitefinity services, Kinematic Digital stands out from other partners. Their proven expertise and experience in the US market, strong partnerships with Progress Software and Microsoft, as well as collaborations with reputable agencies like Smooth Fusion and SilverTech, make them capable of handling projects of all sizes and complexities.
Comprehensive Sitefinity Services by Kinematic Digital
At Kinematic Digital, we offer comprehensive Sitefinity services to organizations of all sizes. Our team plays a key role in providing full-cycle website development and design services, content strategy development and implementation, Sitefinity training and support, integration with third-party systems and APIs, as well as ongoing maintenance, upgrades, and technical support. Partner with us today and experience the expertise and dedication of an appropriate partner for all your Sitefinity needs.
How does Kinematic Digital Ensure the Security of Your Sitefinity Deployments?
Kinematic Digital prioritizes the security of your Sitefinity deployments. We implement industry-standard security measures, conduct regular audits and vulnerability assessments, continuously monitor for threats, and promptly apply security patches and updates. Our commitment to compliance with data protection and privacy regulations ensures the safety of your business.
Navigating Sitefinity Upgrades and Support with Kinematic Digital
At Kinematic Digital, we understand the importance of smooth and seamless Sitefinity upgrades. Our team is here to provide ongoing technical support for any issues or questions you may have. We also offer resources and documentation for self-help and collaborate with Progress and other partners for timely resolutions. With dedicated account managers, we provide personalized support to organizations of all sizes, making us the appropriate partner for navigating Sitefinity upgrades and support.
What are the Key Sitefinity Integrations Kinematic Digital Specializes in?
Kinematic Digital excels in integrating Sitefinity with popular CMS platforms like WordPress and Drupal. They also have expertise in seamlessly integrating Sitefinity with e-commerce platforms such as Magento and Shopify. Furthermore, they offer smooth integrations with marketing automation tools like Marketo and HubSpot, as well as CRM systems like Salesforce and Microsoft Dynamics. Additionally, Kinematic Digital provides comprehensive integrations with social media platforms such as Facebook, Twitter, and LinkedIn to enhance social media marketing efforts.
Ready to Elevate your Business with Kinematic Digital's Sitefinity Expertise?
Experience the power of Kinematic Digital's Sitefinity expertise to take your business to new heights. Our team of experts will help you create stunning web designs, optimize your website's visibility, and personalize user experiences. With our scalable and extensible Sitefinity CMS, your organization can adapt and grow effortlessly. Partner with us and gain access to a vast network of resources for all your web development needs.
Conclusion
In conclusion, partnering with Kinematic Digital for your Sitefinity implementation can provide you with a range of exclusive benefits and tailored solutions. With their expertise and experience in transforming businesses with Progress Sitefinity, they have successfully implemented numerous projects, as showcased in their case studies. What sets Kinematic Digital apart from other Sitefinity partners is their comprehensive services, commitment to security, and specialization in key Sitefinity integrations. If you're ready to elevate your business and enhance your online presence, Kinematic Digital is the trusted partner you need. Contact them today to discuss your requirements and take your website to the next level.