Why Kinematic Digital is the top WordPress Web Development Agency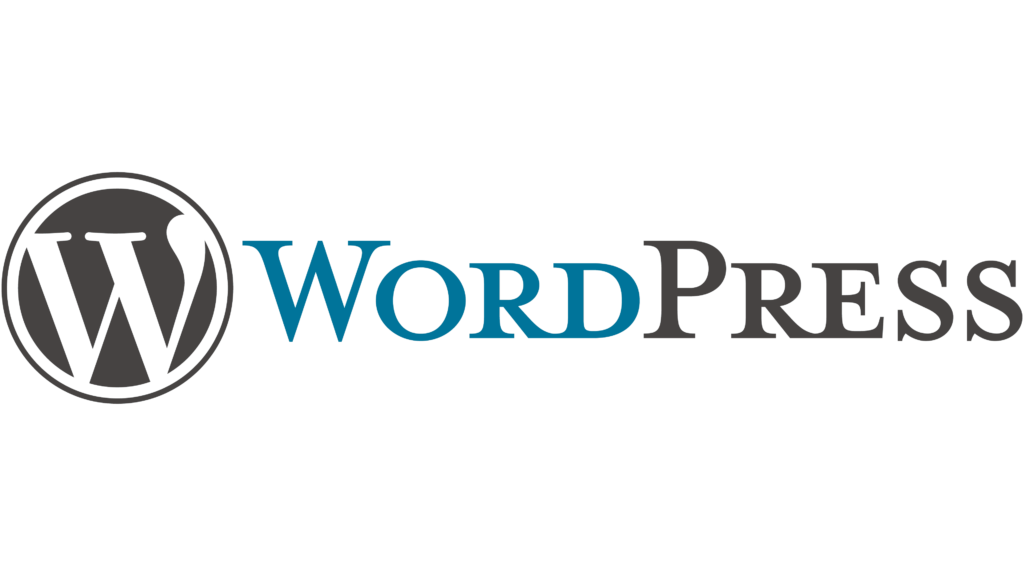 Are you looking for a WordPress development agency that prioritizes your success above all else? Look no further than Kinematic Digital. We take pride in building great things with great clients, and when everything clicks, great things happen. Our team of experts specializes in creating customized WordPress solutions that are tailored to your unique business needs, including small businesses. From WordPress strategy and UX/UI design to ongoing website development and support, we provide end-to-end solutions that are designed to help your business thrive. But don't just take our word for it – our clients say the nicest things about us, and we were even featured in the State of Enterprise WordPress 2023 survey of enterprise brands as a leading WordPress development agency. Contact us today to see how we can help take your online presence to the next level.
Your Success Is Our Mission.
At Kinematic Digital, we are dedicated to ensuring your success. Our team of experienced WordPress developers is skilled in creating fully customized websites that perfectly align with your business needs. We prioritize search engine optimization and website speed to enhance user experience. With our ongoing maintenance and support, your website will always stay up-to-date and secure. Additionally, our expertise in developing custom plugins and integrations will enhance the functionality of your website. Communication and collaboration are at the forefront of our process to ensure your vision becomes a reality.
We Build Great Things with Great Clients
At our development agency, we believe in collaborating with our clients to create exceptional websites. Our team of experts delivers custom solutions tailored to each client's specific needs. Building strong relationships with our clients is something we take pride in. Our focus is on creating innovative and user-friendly websites that leave a lasting impact. With a track record of successful project delivery, you can trust us to bring your vision to life.
When everything clicks, great things happen.
Our team ensures seamless integration of all web development elements, striving for excellence in design, development, and performance optimization. We understand the importance of attention to detail in creating great websites that drive online success through exceptional user experience. With our comprehensive services, we deliver scalable, secure, and user-friendly websites that make things happen.
Our WordPress Services
Our team specializes in web design and development using the WordPress platform. We provide custom solutions tailored to meet the unique needs of our clients. Our services include plugin development, maintenance, and support, ensuring that websites are always up-to-date and functioning optimally. Additionally, we offer digital marketing services to maximize online visibility and presence with our professional wordpress design and development services from a top marketing agency. Partner with our experienced WordPress development agency for scalable and user-friendly websites that drive success.
WordPress Strategy →
At Kinematic Digital, we develop customized strategies tailored to our clients' goals and target audience. Our team conducts comprehensive research to guide the development of WordPress websites, ensuring that every element is aligned with industry best practices and client needs. With our expertise, we help clients leverage the power of WordPress for online success, providing content management solutions for effective website management. Trust us to guide your WordPress strategy and achieve your online objectives.
UX/UI Design →
Creating a seamless user experience is our top priority in web design. Our team excels in crafting visually appealing interfaces that captivate users and keep them engaged. We understand the importance of aligning the design with your brand and target audience, creating websites that truly resonate with your visitors. Furthermore, we ensure that our designs are mobile-friendly and optimized for all devices, utilizing our expertise in UX design. Trust us to create a website that not only looks stunning but also delivers an exceptional user experience.
Custom WordPress Development →
With our expertise in WordPress web development, we offer customized solutions tailored to your specific needs. Our team of experts utilizes various programming languages to develop scalable and secure websites that perform at their best. We also specialize in designing custom plugins and features to meet your unique requirements. Rest assured, our solutions are always kept up-to-date with the latest WordPress core updates. At Kinematic Digital, we are committed to providing top-notch custom WordPress development services for businesses of all sizes.
Ongoing Website Development & Support →
Our team at Kinematic Digital is committed to providing ongoing support services for your website. We understand the importance of keeping your website up-to-date and secure, which is why we offer maintenance services such as regular backups and updates. In addition, if you have ongoing development needs, our staff augmentation services can provide the necessary expertise. With comprehensive support services including bug fixing and optimization, we prioritize customer satisfaction. Don't just take our word for it, our client reviews speak for themselves.
Our Clients Say the Nicest Things
Our clients rave about the quality of our services, validating our commitment to excellence. They commend our exceptional project management and customer support, noting how we go above and beyond to meet their needs. Our team's expertise and years of experience are highly praised, as we consistently deliver customized solutions tailored to each client. We take pride in successfully collaborating with global brands across various industries.
State of Enterprise WordPress 2023: A Survey of Enterprise Brands to Help Shape the Future of WordPress
At Kinematic Digital, we conduct surveys to gain insights into the needs of enterprise brands and shape the future of WordPress development. By collaborating closely with these brands, we address industry challenges and stay updated with the latest trends and best practices in enterprise WordPress development. Our commitment lies in providing industry-leading solutions that meet the unique requirements of enterprise brands. With our expertise and dedication, we are shaping the landscape of enterprise WordPress for the year 2023 and beyond.
The Dominance of WordPress in Web Development
WordPress has established its dominance as the leading platform for web development. Its user-friendly interface simplifies website management, while its extensive plugin library allows for customizations tailored to unique needs. With search engine friendly websites and mobile-responsive designs, WordPress ensures an optimal user experience and improved online visibility. As a result, businesses can leverage WordPress to create powerful and engaging websites that drive success.
How WordPress Became a Powerhouse for Web Development
WordPress's global community of contributors and its open-source nature have led to continuous improvements and innovations. The platform is kept up-to-date with industry standards by core contributors. Its flexibility, scalability, and ease of use have made it attractive to web developers, resulting in widespread adoption. Additionally, WordPress's ability to support various programming languages and industries has contributed to its growth as a powerhouse in web development. Its reputation and customer satisfaction have solidified its position as an industry leader.
Why Businesses Choose WordPress for Web Development
WordPress is a preferred choice for businesses due to its comprehensive services, including web design, development, maintenance, and digital marketing. It allows businesses to tailor their online presence to target audience needs with highly customizable websites. The user-friendly content management system empowers businesses to manage website content independently. The plugin ecosystem provides solutions for various industry-specific needs, enhancing website functionality. Additionally, the reliability, performance, and security of WordPress are showcased by global brands that rely on the platform and wordpress agencies.
Understanding the Efficacy of Kinematic Digital
With extensive experience and expertise, Kinematic Digital has become a leading WordPress development agency. Specializing in custom software and mobile app development, as well as digital marketing, their comprehensive services cater to businesses of all sizes. Customer satisfaction and positive client reviews further validate Kinematic Digital's commitment to delivering high-quality solutions. As an industry leader, they offer ongoing support, maintenance, and development to ensure the success of their clients.
Exploring the Expertise of Kinematic Digital in WordPress Development
Kinematic Digital's team of WordPress developers possesses extensive knowledge of the core WordPress platform. With expertise in custom plugin development, they offer unique solutions to meet clients' specific needs. The agency caters to various industries, delivering scalable websites tailored to industry-specific requirements. The development team is proficient in multiple programming languages, ensuring comprehensive and customized solutions. Kinematic Digital's experience with global brands demonstrates their ability to handle complex website development projects.
How Kinematic Digital Translates Requirements into Reality
Starting with an initial consultation, Kinematic Digital understands clients' needs and project goals. Through efficient project management, they ensure transparent communication and timely delivery. With a focus on user experience (UX) design, Kinematic Digital's design team creates visually appealing interfaces. The development team brings design concepts to life, utilizing best practices in web development. Performance optimization is a priority, resulting in fast, responsive, and user-friendly websites.
The Process Flow at Kinematic Digital
Kinematic Digital follows a systematic approach, starting with an initial consultation and requirement gathering phase. Planning and designing the WordPress website is the next step, ensuring alignment with client needs and target audience preferences. Development and coding of the website are carried out, adhering to industry standards and best practices. Extensive testing of the website is conducted, ensuring its functionality, performance, and compatibility across various devices. Upon client approval, the website is launched, and ongoing support and maintenance services are provided.
Initial Consultation and Requirement Gathering
At Kinematic Digital, we kickstart every project with a comprehensive consultation, where we thoroughly understand our clients' requirements and project goals. Through detailed requirement gathering, we ensure a clear understanding of our clients' needs, target audience, and project scope. Our team of experts provides valuable advice, suggesting solutions and best practices to achieve project objectives. This initial consultation and requirement gathering phase lay the foundation for a successful website development project. Our dedicated project managers guide our clients through this crucial phase, ensuring a smooth project flow.
Planning and Designing the WordPress Website
Kinematic Digital's design team collaborates closely with clients to create visually appealing and user-friendly WordPress website designs. They prioritize user experience (UX) by ensuring intuitive navigation and seamless interaction. Clients are presented with design concepts, allowing for feedback and revisions to ensure satisfaction. Kinematic Digital customizes website design to align with clients' branding, industry standards, and target audience preferences. Mobile responsiveness is a key focus, guaranteeing a consistent user experience across different devices.
Why Kinematic Digital is a Top WordPress Dev Agency
With a team of experienced and certified WordPress developers, we stand out as one of the best wordpress development companies, providing top-notch web development services. Our commitment to adhering to best coding practices ensures the delivery of high-quality websites. We prioritize timely project completion and provide responsive support. You can rely on our comprehensive services, which encompass design, development, and maintenance. Choose us for industry-leading expertise in WordPress development.
Experienced and Certified WordPress Developers
Our team of experienced and certified WordPress developers, also known as the wpexperts team, brings years of experience in WordPress development. With expertise in various programming languages, we are equipped to handle your custom development needs. Our track record includes working with clients from diverse industries, delivering unique solutions tailored to their specific requirements. Trust our team of experts to deliver high-quality WordPress development services that align with your business goals and target audience.
Adherence to Best Coding Practices
We prioritize industry best coding practices to ensure the scalability of websites. Our team is dedicated to delivering clean and optimized code, enhancing performance. Trust us to meticulously adhere to WordPress core contributors' guidelines. With our comprehensive development services, including plugin development, we create secure, stable, and easily maintainable websites. Count on us for the utmost attention to detail, providing websites that meet the highest standards.
Timely Project Delivery and Responsive Support
We prioritize meeting client deadlines by ensuring timely project delivery. Our team offers ongoing support and maintenance services to provide you with the assistance you need. Count on us for responsive support whenever you require it. With experienced project managers overseeing every project, we ensure smooth project management. Our dedicated team is committed to customer satisfaction, offering comprehensive support services for your peace of mind.
Upcoming WordPress Features and Updat
Contact Infor
Frequently Asked Questions
What services does Kinematic Digital offer for WordPress development?
Kinematic Digital offers a range of services for WordPress development. They specialize in custom website development, including theme and plugin customization. Additionally, they provide ongoing maintenance and support for WordPress websites. Their team of experts can also offer consultation and guidance on optimizing your WordPress website.
How does Kinematic Digital approach custom WordPress projects?
At Kinematic Digital, we take a personalized approach to custom WordPress projects. We start by understanding your unique needs and goals. Our team then designs and develops a tailor-made solution that prioritizes user experience, functionality, and scalability. We also provide ongoing support and maintenance to ensure your WordPress site continues to meet your evolving requirements.
What is the process for working with Kinematic Digital on a WordPress project?
Working with Kinematic Digital on a WordPress project is a simple and collaborative process. It starts with a consultation call to discuss your goals and requirements. Once the proposal is approved, we begin development and provide ongoing support for your website.
What are some examples of successful WordPress projects completed by Kinematic Digital?
Kinematic Digital has an impressive track record of completing successful WordPress projects across various industries. They have developed websites for sports teams, e-commerce stores, and non-profit organizations. In addition to website development, they also create custom plugins and themes to enhance functionality and design. You can find case studies on their website showcasing their successful WordPress projects.
Can Kinematic Digital assist with website maintenance and updates after the initial development?
Yes, Kinematic Digital offers website maintenance and update services post the initial development. They provide regular backups, security updates, and plugin updates. Moreover, they assist with content updates and site optimization for improved performance. Flexible maintenance plans are available to cater to individual client needs.
Conclusion
At Kinematic Digital, our mission is simple: your success. We believe that when we work together with great clients, great things happen. Our team of experts specializes in providing top-notch WordPress services tailored to your unique needs. From WordPress strategy and UX/UI design to custom development and ongoing support, we have you covered every step of the way. But don't just take our word for it – our clients say the nicest things about us. In fact, a recent survey of enterprise brands revealed that Kinematic Digital is shaping the future of WordPress. So why wait? Contact us today and let us help you achieve your digital goals.