Drupal Implementation: Why Choose Kinematic Digital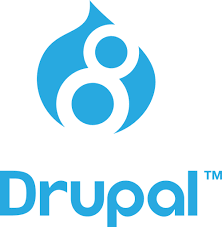 Are you tired of using different tools and platforms to manage your digital experience? Look no further than Drupal, a robust platform that caters to all your digital needs. In this blog, we will explore what Drupal is and how it enables rapid delivery of digital experience. We will also discuss the importance of having a reliable implementation partner to ensure smooth execution and what factors you should consider while evaluating development partners. At Kinematic Digital, we offer a unique proposition with our experience, expertise, and support services that set us apart from others in the industry. Join us as we help you make an informed decision for your organization's digital transformation journey with Drupal.
Understanding Drupal: A Platform for Digital Experience
Drupal, a versatile and scalable content management system, offers a wide range of services, from content management to digital marketing. Through module development, Drupal development enhances user experience, supporting digital transformation effectively. Its scalable tech queries and timelines ensure exceptional digital experiences.
Key Features of Drupal
Drupal's key features include scalable website and frontend development, robust content management for seamless digital marketing integration, and a commendable communication style with a versatile scope of work. The platform's development team ensures seamless digital experiences, reinforcing Drupal's position as a leading UX-driven drupal platform.
How Drupal Enables Rapid Delivery of Digital Experience
Enabling rapid digital transformation, Drupal development agency expertise is evident in the platform's case studies, proving its efficacy in digital marketing. Catering to social media integration, its scalability meets user experience demands, while module development contributes to rapid digital marketing. Drupal's flexibility and scalability empower seamless rapid delivery of digital experiences.
The Role of a Reliable Implementation Partner
Drupal implementation partner services ensure digital marketing success, meeting user experience demands. A reliable Drupal agency guarantees digital marketing scalability through effective communication style management. They provide scalable digital experiences essential for digital transformation, making them a crucial partner in achieving digital marketing objectives.
What to Expect from an Implementation Partner
When engaging a Drupal implementation partner, you can anticipate scalable digital experiences, ensuring alignment with digital marketing needs. The emphasis is on digital transformation and scalability, managed through effective communication style. Expect scalable websites that meet the demands of digital marketing, ensuring a superior user experience.
Why Choose Kinematic Digital: Our Unique Proposition
Kinematic Digital's comprehensive range of services ensures success in digital marketing. Their development team is committed to delivering scalable digital experiences, including content management, digital marketing, and user experience services. With efficient communication style management, Kinematic Digital ensures the success of digital transformation, offering scalable websites that meet various digital marketing needs.
Evaluating Drupal Development Partners
When evaluating Drupal development partners, consider assessing their expertise in digital marketing. Look for services covering social media, content management, and user experience. Communication style management is essential, along with a focus on digital transformation and scalability. Choose a partner that offers scalable websites for digital marketing.
Key Considerations – Experience, Expertise, and Past Projects
When selecting a Drupal partner, it's crucial to assess their digital marketing experience and expertise. The partner's communication style management is essential for successful digital transformation. Additionally, scalability and past projects showcasing digital marketing success are key considerations for choosing the right Drupal implementation partner.
Importance of Clear Communication and Support Services
Effective communication management is vital for a Drupal partner. Ensuring scalable digital experiences meet user needs and emphasizing digital marketing scalability are essential services. Selecting a reliable partner who can guarantee successful communication management is crucial for digital marketing success. This is especially important for the seamless integration of UX design and development on the Drupal platform.
Making the Right Decision for Your Organization
The decision to collaborate with a Drupal development agency holds immense importance. It directly impacts digital marketing success. The chosen partner should adeptly handle social media, content management, and user experience on the Drupal site. Effective communication management by the Drupal implementation partner is vital for achieving digital marketing goals. Selecting a partner capable of delivering scalable websites is crucial for digital marketing.
Are You Ready to Transform Your Digital Experience with Drupal?
Ready to take your digital experience to the next level? Drupal implementation can enhance user experience and drive digital transformation. With its scalability, Drupal is suitable for a range of digital experiences. Kinematic Digital, a trusted Drupal development agency, can help transform your digital experiences with scalable websites. Choose Kinematic Digital for scalable websites and digital transformation.
Frequently Asked Questions
What are the benefits of using Drupal for website development?
Drupal offers numerous benefits for website development. Its open-source nature allows for flexibility and customization, while a large community of developers provides support. With robust security features, Drupal is a trusted choice for enterprise-level websites. Its modular architecture also makes integration with other systems and technologies seamless.
How can Kinematic Digital's expertise in Drupal implementation benefit my website?
With Kinematic Digital's expertise in Drupal implementation, your website can experience a smooth and efficient development process. We customize Drupal to align with your specific business needs and goals, allowing you to leverage the latest features and functionality. Our ongoing support ensures your Drupal website remains optimized and running smoothly.
Can Kinematic Digital customize my Drupal website to fit my specific needs and requirements?
Yes, Kinematic Digital has the expertise to tailor your Drupal website according to your specific needs and requirements. Our team can create custom modules and themes, working closely with you to understand your business goals and deliver a fully functional and personalized Drupal website.
What kind of ongoing support can I expect from Kinematic Digital after my Drupal website is launched?
After your Drupal website is launched, you can expect ongoing support from Kinematic Digital. We provide maintenance services, including security updates, bug fixes, and feature enhancements. Our support packages are tailored to meet the specific needs of your business. Our team is available via phone or email to provide technical assistance.
What are some benefits of using Drupal for website development?
Drupal offers a multitude of benefits for website development. With its open-source nature and strong community support, Drupal provides flexibility and scalability. Its robust features enable efficient content management, user account management, and SEO optimization. The platform also prioritizes security with regular updates for website safety.
What sets Kinematic Digital's Drupal implementation services apart from competitors?
Kinematic Digital stands out from competitors in Drupal implementation services with their extensive experience, customized solutions, and focus on user experience and design. Their emphasis on communication and collaboration with clients sets them apart, ensuring successful project outcomes.
How can Kinematic Digital ensure a smooth and efficient Drupal implementation process?
Kinematic Digital ensures a smooth and efficient Drupal implementation process through their team of experienced developers and project managers. They follow a structured and transparent approach, conducting thorough research and planning before starting the implementation. Regular updates and communication ensure that projects stay on track and meet expectations.
Can Kinematic Digital provide ongoing support after the initial Drupal implementation is complete?
Yes, Kinematic Digital offers ongoing support after the initial Drupal implementation. They provide maintenance services to ensure your website runs smoothly and offer regular updates and security patches for website security. They also have customizable support packages to meet your specific needs.
Conclusion
In conclusion, choosing the right implementation partner for your Drupal project is crucial for a successful digital experience. At Kinematic Digital, we offer a unique proposition that sets us apart from other development partners. With our expertise, experience, and proven track record of delivering high-quality Drupal projects, we ensure that your organization achieves its digital goals. Our clear communication and comprehensive support services guarantee a smooth implementation process and ongoing success. If you are ready to transform your digital experience with Drupal, get in touch with us today. We are here to help you every step of the way.